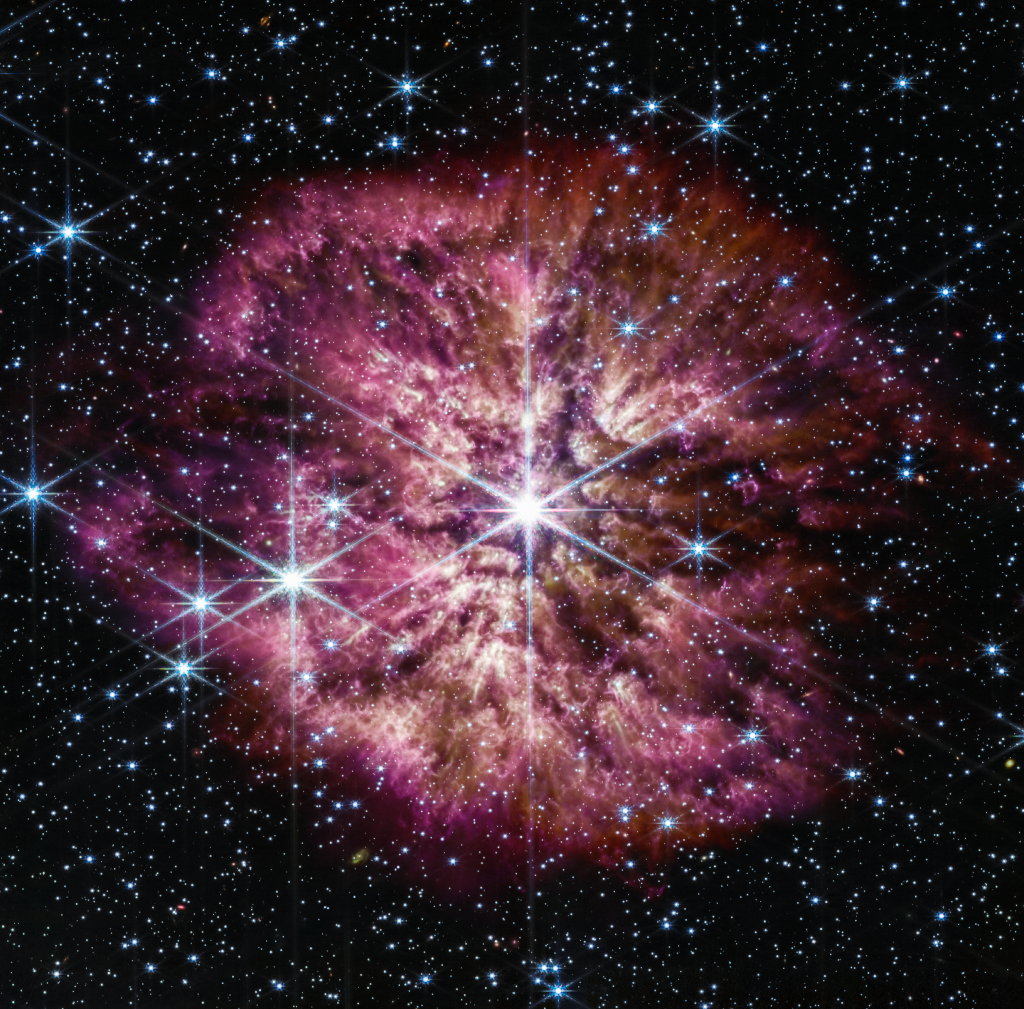 Wolf-Rayet 124
Driven by powerful stellar winds, expanding shrouds of gas and dust
frame
hot, luminous star Wolf-Rayet 124 in
this sharp infrared view
. The eye-catching
6-spike star
pattern is characteristic of stellar images made with the 18 hexagonal mirrors of the
James Webb Space Telescope
. About 15,000 light-years distant toward the pointed northern constellation Sagitta,
WR 124 has
over 30 times the mass of the Sun. Produced in a brief and rarely spotted phase of
massive star evolution
in the Milky Way, this star's turbulent nebula is nearly 6 light-years across. It heralds
WR 124's impending stellar death
in a supernova explosion. Formed in the expanding nebula, dusty interstellar debris that survives the supernova
will influence
the formation of future generations of stars.
---
---
---