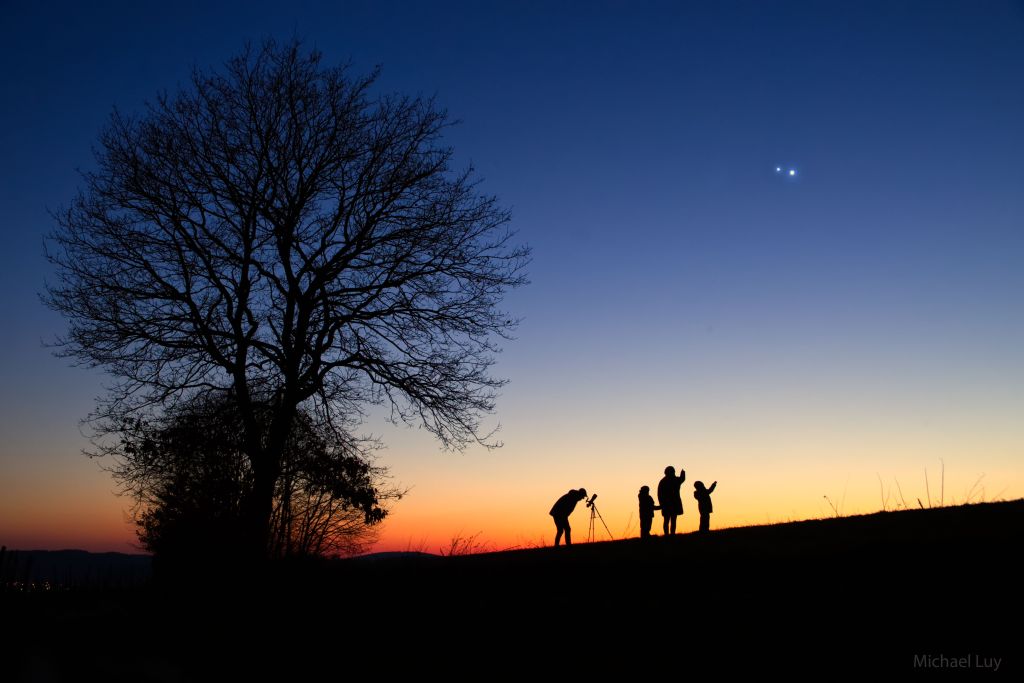 Jupiter and Venus Converge over Germany
This was a sky to show the kids. Early this month the two brightest planets in the night sky,
Jupiter and Venus
, appeared to
converge
. At their closest, the
two planets
were separated by only about the angular width of the
full moon
. The
spectacle
occurred just after sunset and was seen and photographed all across
planet Earth
. The
displayed image
was taken near to the time of closest approach from
Wiltingen
,
Germany
, and features the astrophotographer, spouse, and their two children. Of course,
Venus
remains much closer to both the
Sun
and the Earth than Jupiter -- the apparent closeness between the planets in the sky of
Earth
was only
angular
. Jupiter and
Venus
have passed and now appear increasingly far apart. Similar
planetary convergence
opportunities will
eventually arise
. In a few months, for example,
Mars and Venus
will appear to congregate just as the Sun sets.
---
---
---