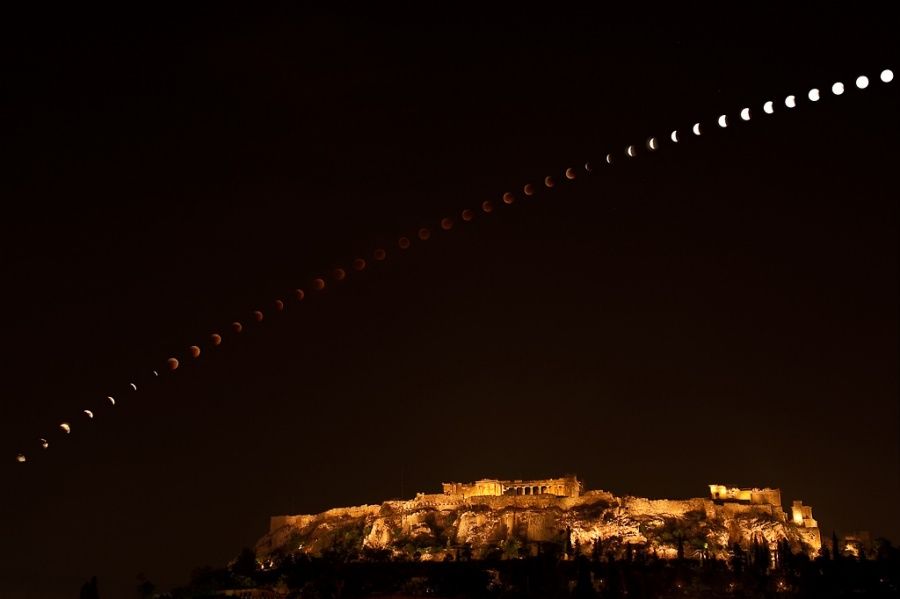 Eclipse over the Acropolis
The total phase of the
June 15 lunar eclipse
lasted an impressive 100 minutes. Its entire duration is covered in this composite of a regular sequence of digital camera exposures, tracking the dark lunar disk as it
arced above the Acropolis
in Athens, Greece.
In fact
, around 270 BCE Greek astronomer
Aristarchus
also tracked the duration of lunar eclipses, though without the benefit of
digital clocks
and cameras. Still,
using geometry, he devised
a simple and impressively accurate way to calculate the Moon's distance, in terms of the radius of planet Earth, from the eclipse duration. A more modern Greek astronomer, Elias Politis titled this eclipse duration study and the accompanying youtube timelapse
video "Acropoclipse"
.
---