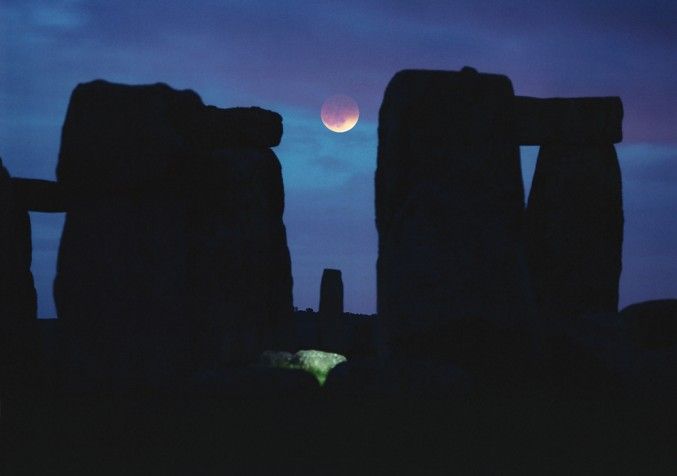 Moon Between the Stones
Despite clouds and rain showers astronomer Phillip Perkins managed to spot a reddened,
eclipsed Moon
between the stones of this well known
monument to the Sun
during May's total lunar eclipse,
from Stonehenge
, England. When he recorded
this dramatic picture
, the rising Moon was only about 5 degrees above the horizon, but conveniently located through a gap in the
circle of ancient stones
. Although at first glance there appears to be an eerie, luminous pool of water in the foreground, Perkins notes that his daughter produced the artistic lighting effect. She illuminated a fallen stone and surrounding grass with a flashgun from her hiding place behind the large
sarsen stone
to the right of center. As the picture looks toward the southeast, the stone just below the Moon is one of the inner bluestones rather than the
famous Heel Stone
, which marks the northeast direction of the
summer solstice
sunrise.
---